New interns start working in IOM Ashgabat
In February 2021 IOM team in Ashgabat was joined by two more members as interns, who began to gain experience of working in an international organization.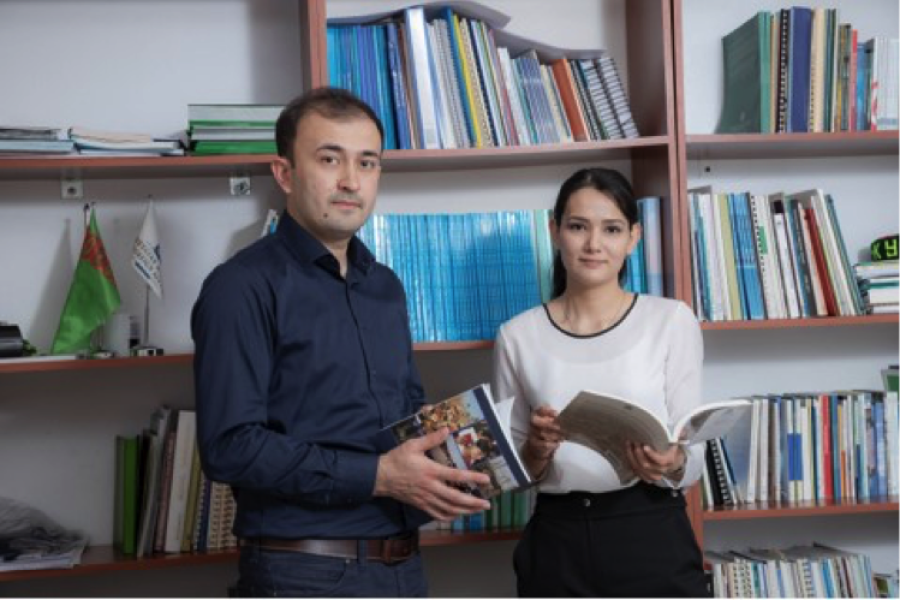 Photo | IOM
Ms. Lale Bayriyeva and Mr. Batyr Gurdov will be mainly engaged in the activities relating to the UN Network on Migration in Turkmenistan, Global Compact on Safe, Orderly, and Regular Migration (GCM), and 2030 Agenda for Sustainable Development.
An internship at the UN is an opportunity to learn about the organization and its engagement with the Government of Turkmenistan, mandates of the UN Specialized Agencies, become familiar with the internal procedures and principles of the UN, while building one's portfolios for further career development.
Currently, the interns are contributing to the organization of events relating to the Global Compact and Turkmenistan's participation in the Voluntary review of the Progress under GCM that will be held online on March 10-12, 2021.
IOM staff in Ashgabat strives to make the internship for Ms. Bayriyeva and Mr. Gurdov intensive, focused on learning practical skills, understanding IOM's mandate, and the benefits that cooperation under the Global Compact on Migration could bring to Turkmenistan.
UN entities involved in this initiative
IOM
International Organization for Migration
Goals we are supporting through this initiative