Our team in Turkmenistan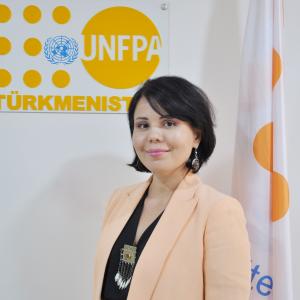 Ayna Seyitliyeva
UNFPA
Assistant Representative
Ms.Seyitliyeva is an international development specialist with more than 18 years of extensive experience in programme management within the United Nations system in Turkmenistan. For the last 12 years Ayna worked as Cross-Sectoral Programme Specialist at UNICEF Turkmenistan leading the social development, communication and youth programmes, and covering the Partnerships and Resource Leveraging portfolio. In her earlier UN career (2001-2006), she coordinated an advocacy and communication component with UNFPA Turkmenistan.
Seyitliyeva graduated from the London School of Economics and Political Science, UK (2006-2007). She holds a Master of Science in Media and Communication with a focus on Behavioral and Social Science. She is the UK Chevening Scholarship Programme Alumna. She also holds a university degree from the Turkmen State University with a Diploma in World Economy and International Relations.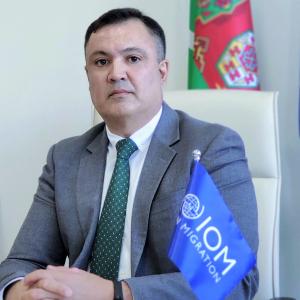 Azat Atajanov
IOM
Head of Office in Turkmenistan
Mr. Azat Atajanov has more than 20 years of experience and has worked for the Ministry of Foreign Affairs of Turkmenistan, UNFPA, UNDP and UNODC. His areas of expertise include human rights, democratic governance, population and development, and trafficking in persons. He holds an MA in International Relations from Kyiv State University and Political Science from University of Missouri-Columbia.
Chary Atayev
UNODC
Officer in Charge
Mr.Chary Atayev brings more than ten years of work experience in law enforcement and is a specialist in drug-related and crime prevention issues in Turkmenistan. In 1996 he joined UNODC and previously worked at UNDP (Global Fund). He received his diploma from the D. Mendeleev University of Chemical Technology of Russia and has undertaken research at the John Jay College of Criminal Justice in New York.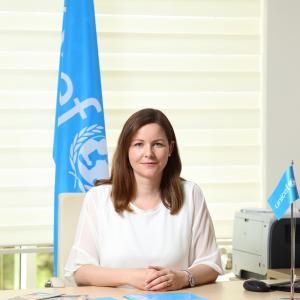 Christine Weigand
UNICEF
Representative
Ms.Christine Weigand has around twenty years of international development experience. Prior to Turkmenistan, she served as UNICEF Deputy Representative in Iran and Chief Social Policy and Evaluation in Madagascar. Prior to joining UNICEF, Ms.Christine Weigand worked as Sector Economist for Social Protection and Project Manager with the KfW Entwicklungsbank, the German development bank. In this capacity, she provided technical advice on social protection to all levels of German financial and technical cooperation, managing the development projects totaling 50 mln. EUR. Between 2001 and 2008, she worked with the World Bank in Washington DC, in poverty reduction and social protection.
Ms. Christine Weigand is national of Austria. She holds a Master's degree in International Economic Studies from Maastricht University, in Maastricht, The Netherlands. She is fluent in English, French, Spanish, and German.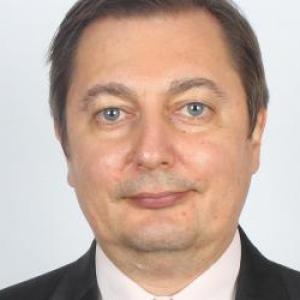 Dmitry Shlapachenko
UN Resident Coordinator
Mr. Dmitry Shlapachenko brings more than 25 years of experience in diplomacy, international cooperation, political and socio-economic affairs, development coordination, peacebuilding, and strategic planning to the position. At the United Nations, he was most recently Team Leader for the Horn of Africa and the United Nations Integrated Transition Assistance Mission in Sudan (UNITAMS) at Headquarters in New York with the Department of Political and Peacebuilding Affairs (DPPA) and the Department of Peace Operations (DPO). He also held leadership positions in Iraq, Kosovo, New York, Somalia, Tajikistan, and Vienna.

Prior to joining the Organization, Mr. Shlapachenko worked with the US Peace Corps and the Organization for Security and Co-operation in Europe (OSCE). He was also a writer on international affairs in his country.

He holds a bachelor and a master's degree in international journalism as well as a doctorate in international relations from the University of Kyiv, Ukraine, a master's degree in political science from the Central European University in Budapest, Hungary, and a master's degree in international relations from the London School of Economics in the UK. He also completed a fellowship in international journalism and public policy at Duke University in North Carolina, USA.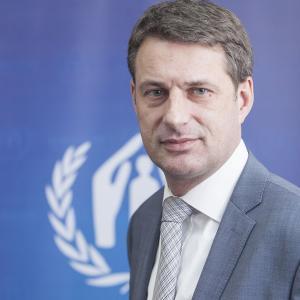 Hans Friedrich Schodder
UNHCR
Representative for Central Asia
Previously, Mr. Hans Friedrich Schodder served as Representative of UNHCR in Serbia, including one year as Resident Coordinator a.i. of the United Nations. In 2012-2015 Mr. Schodder was Deputy Chief of Mission of UNHCR in India, Senior Emergency Coordinator of UNHCR for the Syria Crisis (2014) and Representative of UNHCR in Kyrgyzstan (2008-2012). Mr. Schodder began his career with UNHCR in 1991 in Hong Kong, followed by subsequent assignments in Viet Nam, as Senior Liaison Officer of UNHCR to the OSCE in Vienna (1996-2001) as well as Senior Protection Officer of UNHCR in Ukraine, in Sudan, and in Sri Lanka (2001-2008). He is married with two children and graduated with a BA (hons) in Social Anthropology and Vietnamese Studies from the School of Oriental and African Studies, University of London.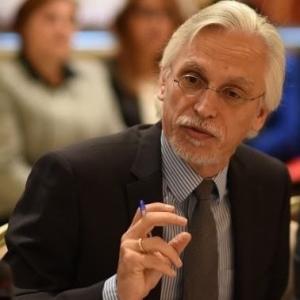 Jan-Peter Olters
World Bank
Country Manager for Tajikistan and Turkmenistan
Prior to this post, Mr.Jan-Peter Olters held various positions at the World Bank (Uzbekistan, Germany, Kosovo, Montenegro), at the International Monetary Fund (USA, Albania), World Economic Affairs and Badische Zeitung. He holds a PhD in Economics from McGill University, Canada; a MSc in Economics from the University of Wisconsin, and a BSc in Economics from the Albert-Ludwigs-Universität.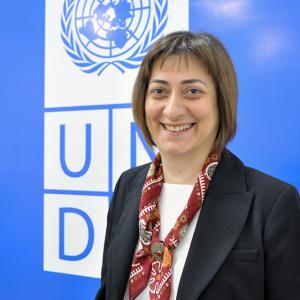 Natia Natsvlishvili
UNDP
Resident Representative a.i.
Ms. Natia Natsvlishvili has over 15 years of experience in the field of development working in international institutions such as UNDP, the International Monetary Fund and the Organization for Security and Co-operation in Europe. She holds a Master's degree in Public Policy from Harvard University and a Master in Physics and Mathematics from Tbilisi State University.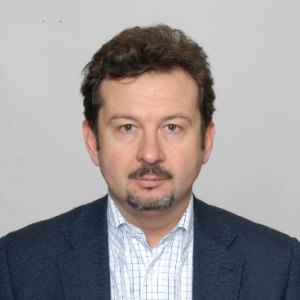 Octavian Bivol
UNDRR
Chief of Regional Office for Europe
Mr. Octavian Bivol brings 25 years of experience in international development and management, and in building resilience in health, education and social protection systems. He was also engaged in disaster preparedness and response in different capacities. Prior to this assignment he held leadership positions in UNICEF, including serving as UNICEF Representative to Bulgaria and Lao PDR, and Deputy Director in the UNICEF Office for the Relations with the European Union institutions in Brussels where he was responsible for the partnership with the EU institutions.
His career with the United Nations dates to 1995, when he joined the UNICEF country office in Moldova as health officer. Mr. Bivol had subsequent assignments with UNICEF including in the Gulf Area Office in Saudi Arabia, in Kazakhstan where he was heading the office in Astana, and as Regional Advisor, Health System and Policy in the Regional Office for Europe and Central Asia in Geneva.
Mr. Bivol is a national of the Republic of Moldova and holds a Medical Doctor degree.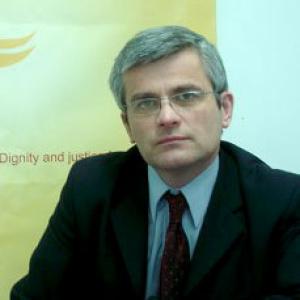 Ryzsard Komenda
OHCHR
Regional Representative
Mr.Ryzsard Komenda is a lawyer with a Master of Laws degree in International Human Rights from the University of Ottawa and a Magister Juris from the University of Gdansk. Over the last twenty years he has worked at the UN in Russia; the Canadian Red Cross Society; UN Women; the Canadian Federal Department of Foreign Affairs; the Canadian International Development Agency; OHCHR; and the UN Peacekeeping.