Sustainable Fashion-new way of thinking for UN Turkmenistan
UN Team in Turkmenistan launched its next "greening" initiative and this time it is about Sustainable Fashion. Why it became actual?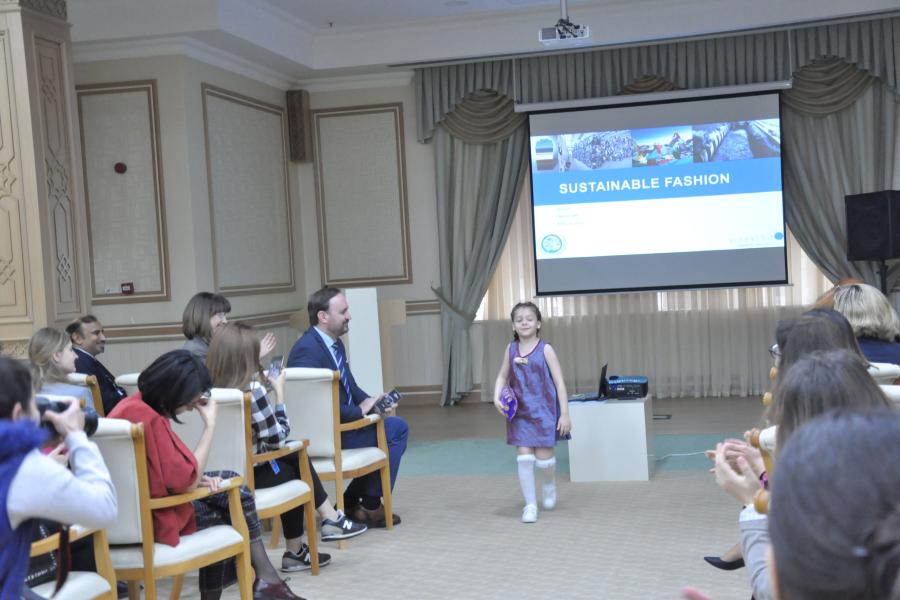 As of now, the textile industry constitutes one of the biggest threats to our climate. It's up to consumers to educate themselves and direct their spending to sustainable fashion, reshaping the industry and turning this long-time adversary of sustainable practices into an ally one step at a time.
Our event was aimed to promote sustainable use of textiles, second-hand clothing and to continue supporting the Reduce-Reuse-Recycle practice.  And we started with thinking beyond prevailing patterns and living within sustainable limits. With this year event, we strive to encourage action to reduce fashion's negative social, economic and environmental impact.
This also fits into our Reduce-Reuse-Recycle commitment and promotes the idea that fashion can be more economic and cost-effective through re-use of clothes, fabrics, home decorations and second-hand buying practice and further elimination of plastic products from use – by using textile bags during shopping instead of plastic bags.
Young local designers worked to present new clothes, bags and home décor items made from used clothes and things.
The newly redesigned clothes for children and women were showcased. Our guests could purchase presented clothes, shoes and accessories.
UN Team has already established some saving practices since last year. UNICEF Turkmenistan is leading this work. UN House have replaced fluorescent lamps to LED, installed occupancy sensors and installed LED lights with inbuilt occupancy sensors in UN House. We have also switched to using glass jars and glasses instead of plastic bottles during the meetings and events. We have started recycling office paper and on regular basis we collect used clothes, household items, toys and books and donate them to those who needed.
UN entities involved in this initiative
UNICEF
United Nations Children's Fund