Press Release
Turkmenistan prepares second Voluntary National Review of progress on SDGs
13 February 2023
On February 13–15, 2023, with the support of the UN Resident Coordinator's Office in Turkmenistan and UNDP's  "Partnering for SDG acceleration, phase II" project, the National Working Group on the implementation of the Sustainable Development Goals held its expert meetings aimed at preparing the report on the Voluntary National Review of Turkmenistan (VNR). 
This report will be presented at the UN ECOSOC segment of the High-Level Political Forum on Sustainable Development in July this year. The meetings brought together the national partners from line ministries and representatives from the UN agencies.
As previously reported, the National Working Group decided to include Goals 1, 2, 3, 4, 5 and 13 in the VNR Report in addition to the Goals 6, 7, 9, 11 and 13, which are the focus of the forthcoming High-Level Political Forum.
While reviewing the draft VNR report the participants exchanged their views on issues related to collecting the necessary information and analytical materials to present the country's progress towards the 2030 Agenda for Sustainable Development. The participants also discussed the involvement of stakeholders in the SDG implementation process, as well as priorities and next steps in the country's sustainable development path.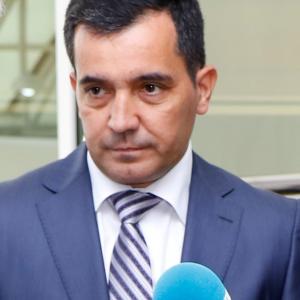 Chary Nurmuhammedov
RCO
Strategic Planning and RCO Team Leader
UN entities involved in this initiative
RCO
United Nations Resident Coordinator Office
UNDP
United Nations Development Programme