Story
Nature-based solutions ensure water and energy efficiency for improved livelihood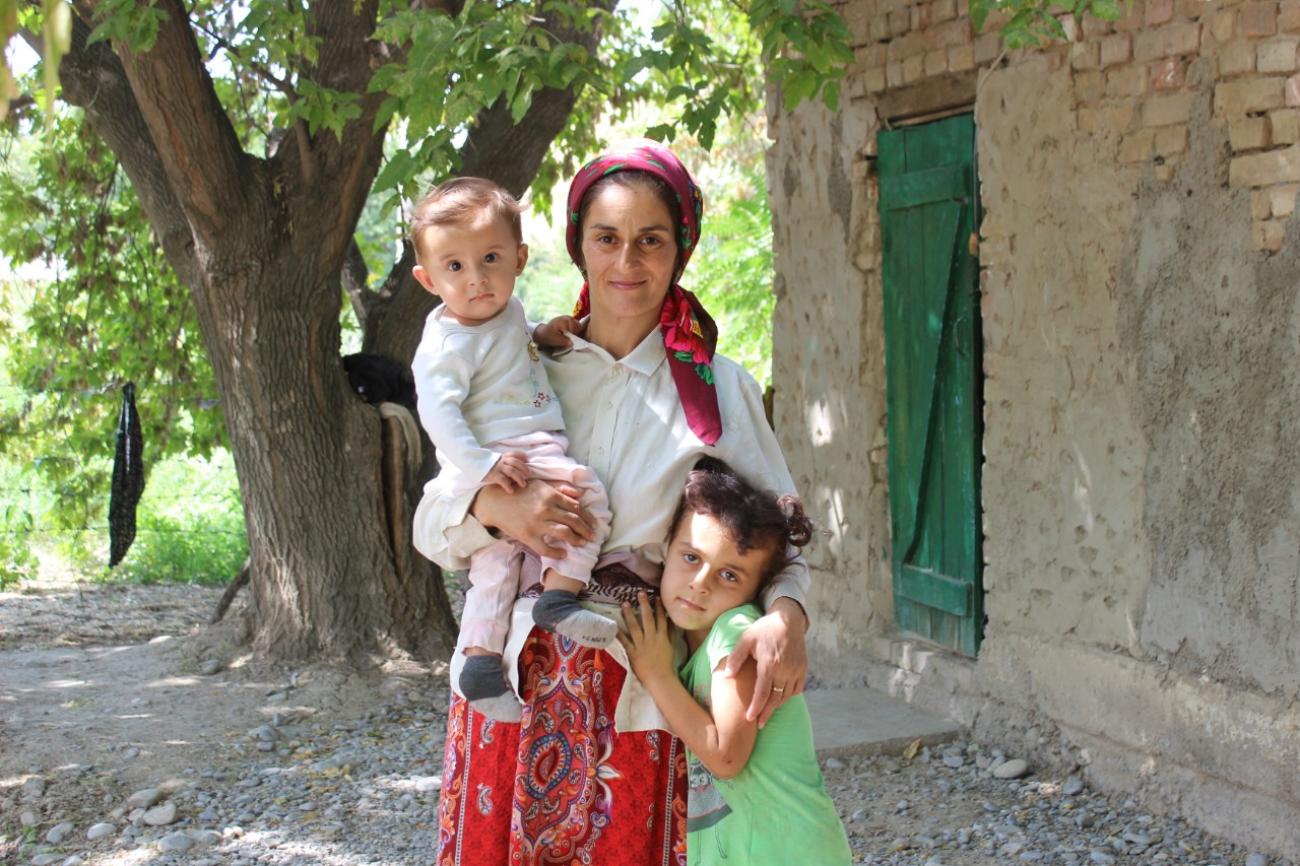 The joint project introduces new nature-driven and intuitive technologies for improved livelihood
Water intake for household needs and economic activity of the residents of Khivabad village and Kaahka town of Kaahka district is coming from the trans-border river Layinsuv.
About half of the annual volume of water, which is approximately, 250 l/sec was used for drinking needs in Kaahka town, the rest for the household needs and growing of the fruit trees and vegetables by the residents of Khivabad village. During spring months water was used for irrigation of the winter wheat by the local farmers.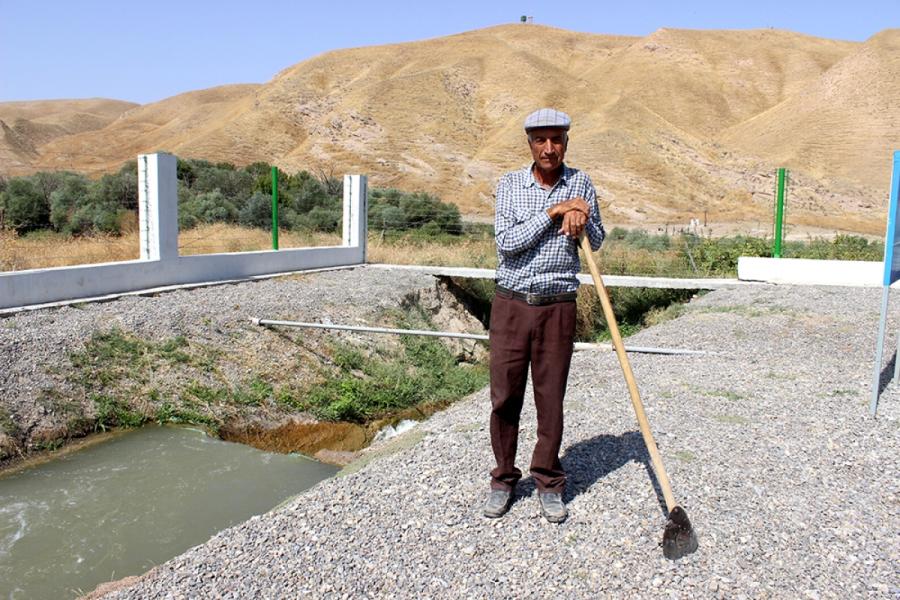 However, about 2-3 years ago the water intake from Layinsuv was hindered by the high levels of infiltration. Water loses amounted to almost 50% from the water intaken for drinking needs of Kaahka town. Water loses from the distribution point to the purifying plant in Kaahka town amounted to the quarter.
To solve the issues of water and energy efficiency of water intake from Layinsuv, the joint project of UNDP/GEF and the State Committee for water management of Turkmenistan built a partnership to introduce new technologies for sustainable and uninterrupted water supply. The project chose to use a nature-driven and intuitive solution.
"It was vital for us to ensure careful use and prevent the loss of every drop of water in Turkmenistan," notes Geldi Myradov, Project Manager.
In 2016, the project has constructed a gravity flow water conduit which allowed reducing water infiltration loses to zero and ensured proper volume supply of the drinking water to Kaahka town. It also allowed turning off majority of the electic pumps which used to bring water from water wells.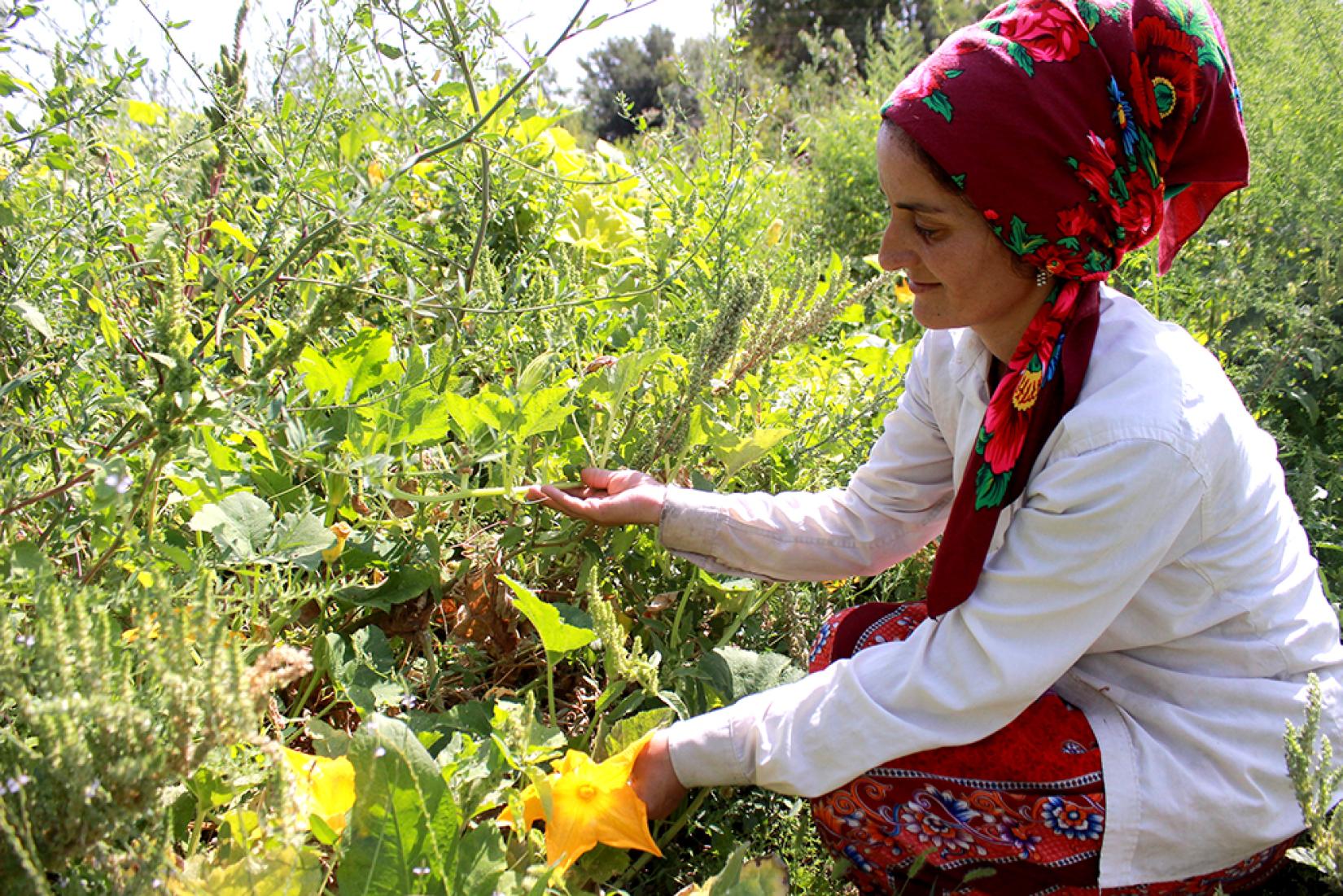 Two years on, the gravity flow water conduit gives its fruits. Residents are now able to grow fruits and vegetables in their gardens and recently planted cotton at 70 ha of land next to the village. The households are benefitting from access to water which allows to improve their practices of cleaning and bathing.
"This year is very good for us. We have planted tomatoes, pumpkin, apples, peaches and pomegranates. I received some yield and it was enough for my family. I was also able to share the fruits, tomatoes and pumpkin with my neighbors and sold some in the market," says Annagozel, housewife and mother of three in Khivabad village.
Usually, villagers of Khivabad plant wheat in winter and some cotton in summer. But given the lack of water, cotton is not harvested widely. As a result, only wheat is produced at the 70 ha of land rented by 20 families.
"I usually get around 40 000 manats per year for the wheat harvest," says Oraz, leader of the farmers' group of 20 families renting the field. "Our average harvest amounted to 20-25 centners of wheat per ha. This year, we expect 30-35 centners per ha of wheat and around 3 tonnes per ha of cotton per 0.80 manats per kilo. We have planted all 70 ha of cotton this time and it grows well. So, I expect more income this year."
The gravity flow water conduit was a simple nature-based solution to ensure efficient water and energy use in Khivabad village. It allowed to eliminate water infiltration loses, reduce CO emissions from the use of electric and diesel pumps and improve the livelihood of the villagers who look for new opportunities to develop their land now that the water is abundant.