UN SG Antonio Guterres Pays Visit to Turkmenistan
The UN Secretary-General, António Guterres arrived in Turkmenistan paying his first official visit to the country.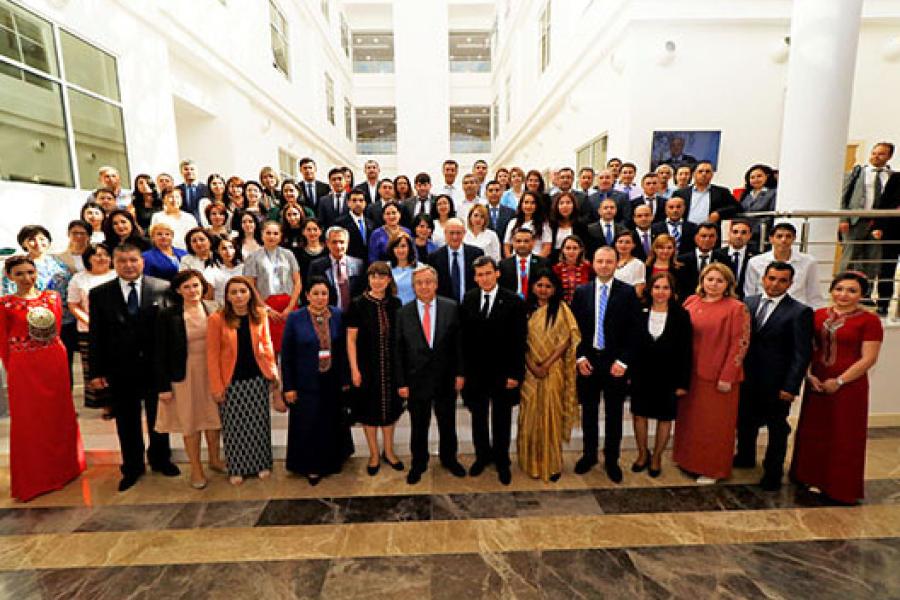 The Secretary-general met with the Government of Turkmenistan and participated at the High-Level Dialogue on the implementation of the UN Global Counter-Terrorism Strategy in Central Asia. Officials from the Ministries of Foreign Affairs of Kazakhstan, Kyrgyzstan, Tajikistan, Uzbekistan and Turkmenistan and representatives of the UN Counter-Terrorism Implementation Task Force Office and UN Counter-Terrorism Centre attended the event. 
The UN Secretary-General also participated in the staff Town Hall meeting at the UN House in Turkmenistan. The Secretary-General briefed the staff on his UN Development System Reform Agenda and responded to the questions.
 "The value of any organisation is in its staff and I rely on UN Staff to face the challenges. It is clear that the UN has never been as necessary as today," he said.
The visit to Turkmenistan is the last stop of the UN Secretary-General in his Central Asian tour. He also visited Kazakhstan, Kyrgyzstan, Uzbekistan and Tajikistan.